Mu-molecule  
Robert P. Munafo, 2012 Apr 16.

---
---
Definition :
math.
A
mu-atom
and all of those which are linked to it, either directly or indirectly, through
bonds
.
This term was introduced by Benoit Mandelbrot in his description of the Mandelbrot set in The Fractal Geometry of Nature.
Mu-molecules are the "miniature Mandelbrot sets" that appear in the filaments (see island mu-molecules). Each mu-molecule is a mu-unit and is therefore a distorted copy of the entire Mandelbrot set.
Colloquial names for mu-molecules are island, Mandelbrotie, and midget.
Examples
Click on any image to go to its article.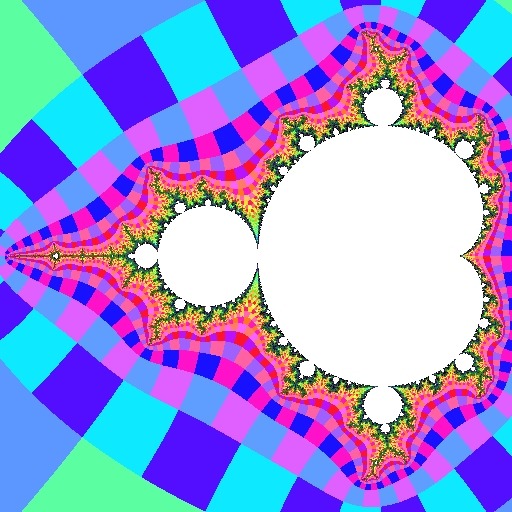 R2, the entire Mandelbrot set is the largest mu-moledule.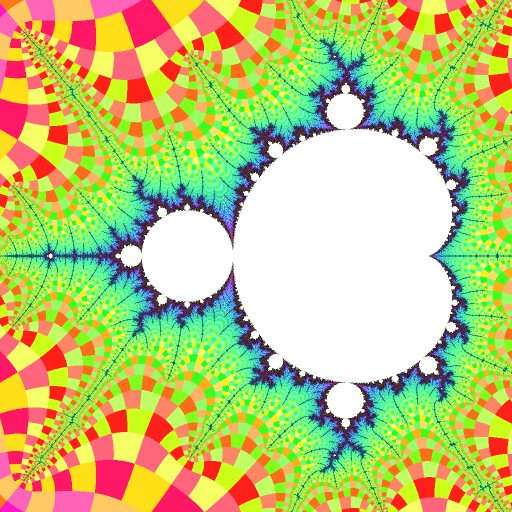 R2F(1/2B1)S, the largest island is a mu-molecule of period 3.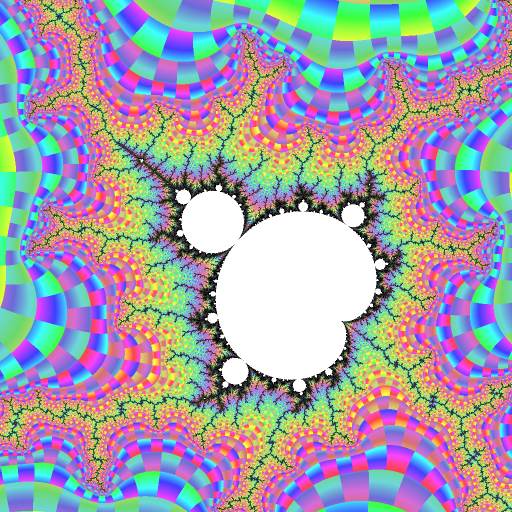 R2F(1/3B1)S, the largest asymmetrical island is a mu-molecule of period 4.
---
revisions: 20030924 oldest on record; 20120416 add examples
---
---
From the Mandelbrot Set Glossary and Encyclopedia, by Robert Munafo, (c) 1987-2020.    
Mu-ency index
---
This page was written in the "embarrassingly readable" markup language RHTF, and was last updated on 2020 Jan 15.

s.11